USING THE PAST TO SHAPE THE FUTURE
The Long Run Institute (LRI) is an independent, non-profit forum for academic experts, business leaders & public policymakers. It provides insights from the historical analysis of long-run forces and trends to provide context and deepen understanding of the grand challenges facing businesses and government.
We believe that by understanding the past, we can better appreciate the processes that have created the present and how they will shape the future trajectory of businesses, economies and societies.
Through the organisation of high-impact events, the LRI creates a platform for dialogue to exchange knowledge and stimulate ideas, giving participants the opportunity to reflect on and discuss parallels from the past, and consider how these lessons apply to their own organizations.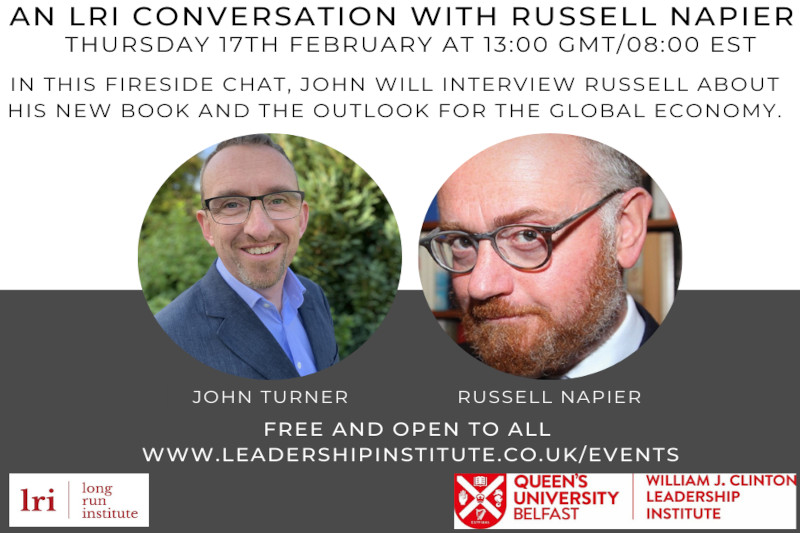 17 February 2022 | In Conversation Series
In this fireside chat, LRI director John Turner interviews Russell Napier about his new book and the outlook for the global economy.
Learn More