The LRI's Board of Governors is drawn from a spectrum of senior academic, corporate and government circles. The Institute is honoured to be able to draw on the strategic advice and support of the following governors in pursuit of its mission and vision.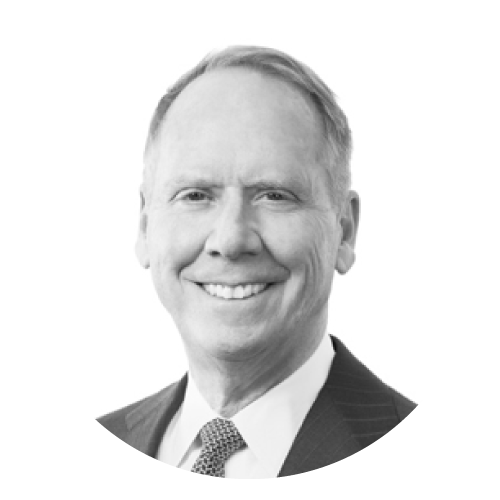 William Downe, C.M.
Immediate and Past Chief Executive Officer, BMO Financial Group
William Downe was Chief Executive Officer of BMO Financial Group from March 2007 until October 31, 2017. He is currently Chair of the Board of Directors, Trans Mountain Corporation.
Mr. Downe joined Bank of Montreal in 1983 and held a variety of senior management positions in Canada and the U.S. In 1999, he was appointed Vice-Chair, Bank of Montreal and in 2001, he was named Deputy Chair, BMO Financial Group & Chief Executive Officer, BMO Nesbitt Burns. In 2006, he was appointed Chief Operating Officer of BMO Financial Group.
Mr. Downe is lead director of ManpowerGroup Inc. and a member of their Executive Compensation and Human Resources Committee. He is a member of the Rush System Board, a member of the Rush University Medical Center Board of Trustees, a member of their Development and Compensation and Human Resources Committees, and co-chair of the Rush Campaign Executive Committee. Mr. Downe is a director of Loblaw Companies Limited and a member of their Audit and Governance Committees. Mr. Downe is an advisory board member of the Rotman School of Management Martin Prosperity Institute (MPI) at the University of Toronto, and a member of the Economic Club of Chicago. Mr. Downe also serves on the Canadian Minister of Foreign Affairs' North American Free Trade Agreement Council (NAFTA).
Mr. Downe holds a Bachelor of Business Administration degree from Wilfrid Laurier University and a Master of Business Administration from the University of Toronto. Mr. Downe has been awarded honorary degrees from the Lazaridis School of Business and Economics at Wilfrid Laurier University, Cape Breton University and the University of Windsor. He was recognized in September 2016 by the Woodrow Wilson Center's Canada Institute and received the Center's Award for Corporate Citizenship. In October 2017, Mr. Downe was honoured with the Rotman Lifetime Achievement Award by the University of Toronto. Prior to this, he received the Rotman Distinguished Business Alumni Award from the Joseph L. Rotman School of Management.
Mr. Downe is a Member of the Order of Canada.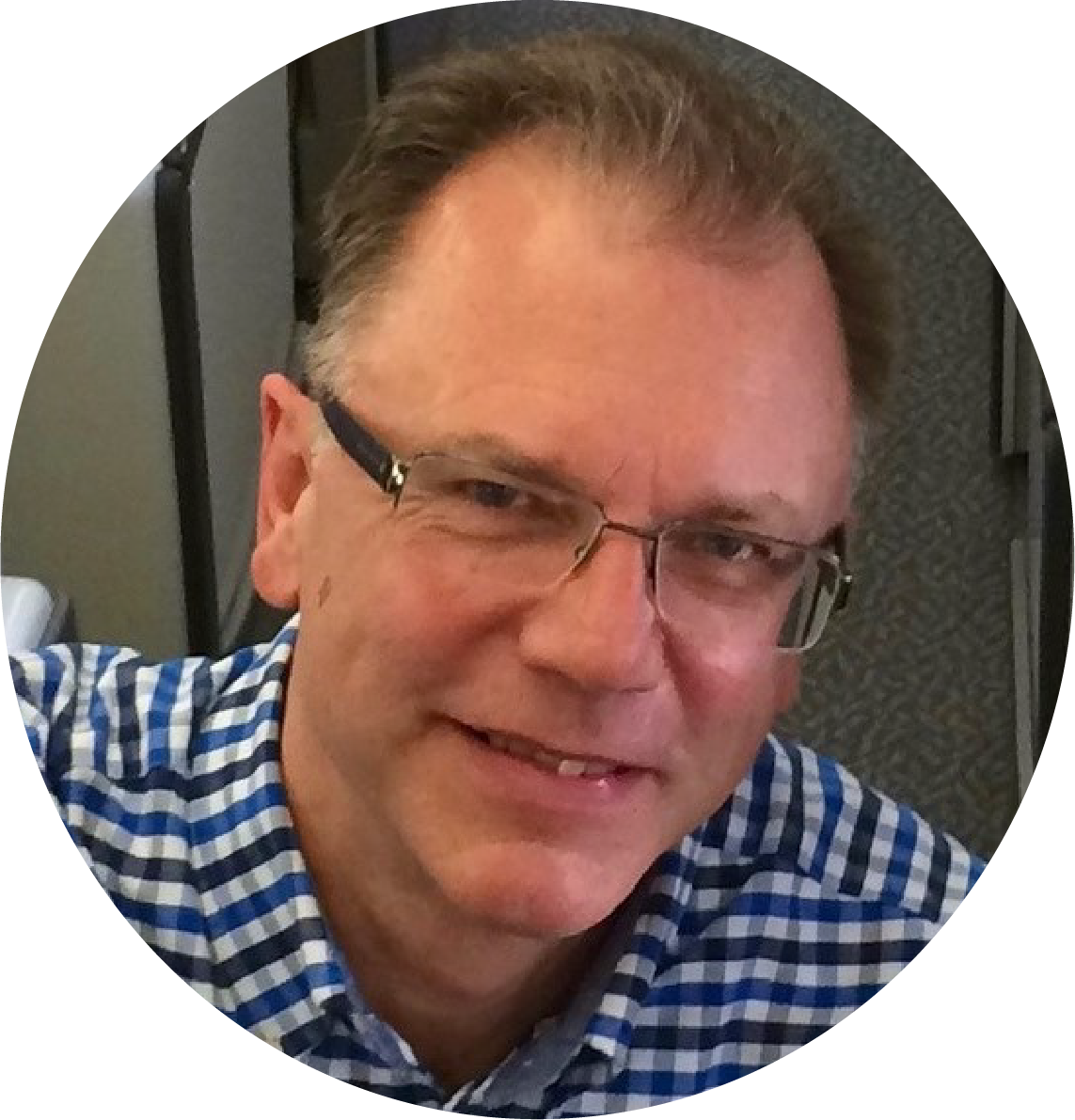 John A. Gent, PhD
John is a Cambridge economics graduate who has worked in financial services since 1979. After a decade in capital markets and trading with Orion Royal Bank and Kleinwort Benson, he entered J.P Morgan private banking, initially in Geneva from where he led the development of the Self-Directed Investors International Advisory service with teams across Europe and Hong Kong. In 1997, John moved to New York to set up J.P. Morgan's international strategic asset allocation service and alternative products development, launching the firm's first fund of hedge funds. Upon moving back to London in January 1999, he designed the European private banking operational platform and co-structured the client investment offering, became the first Chief Executive of JP Morgan International Bank Ltd, an entity dedicated to serving private clients outside the USA and Switzerland. In 2001 John co-founded Lord North Street Ltd. (now Sandaire/Schroders), one of London's pre-eminent management-owned private investment offices for ultra-high net worth families, and was a director until 2009. John is now an independent consultant to private investment offices; in 2011 he gained a Masters in Economic History with Distinction, followed in 2016 by a PhD in the fields of monetary history and the history of economics, both at the London School of Economics. He speaks Italian and French.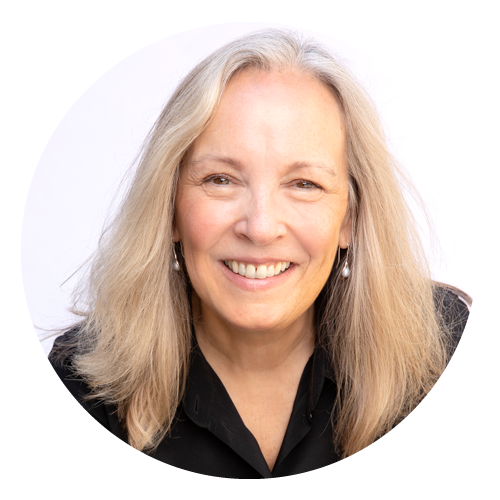 Dr. Gillian K. Hadfield
Dr. Gillian K. Hadfield is the inaugural Schwartz Reisman Chair in Technology and Society, Professor of Law and Professor of Strategic Management at the University of Toronto. She is also Director of the Schwartz Reisman Institute for Technology and Society. Her research is focused on innovative design for legal and dispute resolution systems in advanced and developing market economies; governance for artificial intelligence (AI); the markets for law, lawyers and dispute resolution; and contract law and theory. She teaches Contracts; Problems in Legal Design; Legal Design Lab, and Responsible AI.
For a more complete biography, click HERE.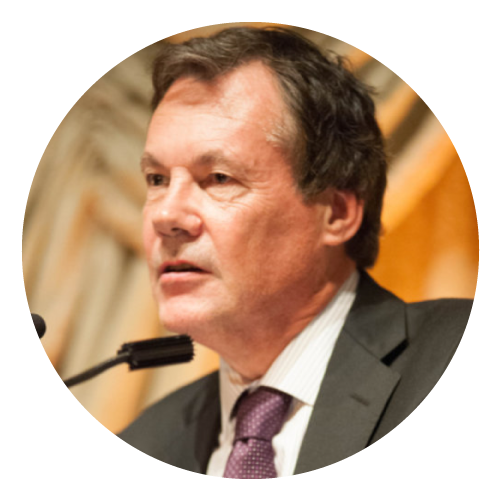 Geoffrey G. Jones
Isidor Straus Professor of Business History, Harvard Business School
Geoffrey Jones is the Isidor Straus Professor of Business History, and Faculty Chair of the School's Business History Initiative. He holds degrees of BA, MA and PhD from Cambridge University, UK. He has an honorary Doctorate in Economics and Business Administration from Copenhagen Business School, Denmark, and an honorary PhD from the University of Helsinki, Finland. He taught previously at the London School of Economics, and Cambridge and Reading Universities in the UK, and at Erasmus University Rotterdam in the Netherlands. He has held Visiting Professorships at Gakushuin University, Tokyo, and Universidad de los Andes, Bogota. Elsewhere at Harvard, he serves on the Executive Committee of the Harvard Center for African Studies, the Faculty Committee of the Reischauer Institute of Japanese Studies, and on the Policy Committee of the David Rockefeller Center for Latin American Studies.
Professor Jones researches the evolution, impact and responsibility of global business. He has published on the history of global business, specializing both in consumer products, including beauty and fashion, and services such as banking, reinsurance and commodity trading. He has written extensively on the business history of emerging markets, especially in Latin America, South Asia and Turkey, and launched and co-ordinates the Creating Emerging Markets oral history project at the Harvard Business School. Professor Jones developed and teaches the Entrepreneurship and Global Capitalism course, which explores the role of entrepreneurship in the globalization cycles of the last two hundred years, in the second year of the MBA program. He is a Fellow of the Academy of International Business.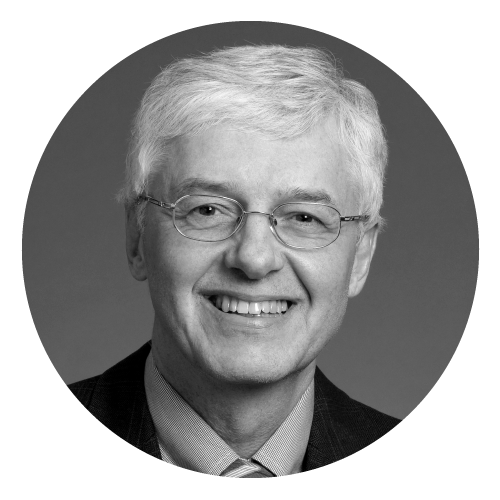 The Hon. Kevin G. Lynch, PC, OC, PhD, LLD
Former Clerk of the Privy Council, Canada
Vice-Chair, BMO Financial Group
The Honourable Kevin Lynch has been Vice Chairman of BMO Financial Group since 2010. Prior to that, he was a distinguished former public servant with 33 years of service with the Government of Canada, serving as Clerk of the Privy Council, Secretary to the Cabinet, Deputy Minister of Finance, Deputy Minister of Industry, as well as Executive Director for Canada at the International Monetary Fund.
Kevin is Chancellor of the University of King's College, a senior Fellow of Massey College and the past Chair of the Board of Governors of the University of Waterloo. He chairs the Board of SNC Lavalin and is a director of CN Railway and CNOOC Ltd (China National Overseas Oil Company). As well, Kevin is a Trustee of the Killam Trusts and a Director of Communitech, the Governor General's Rideau Hall Foundation and the Asia Pacific Foundation of Canada. Previously, Kevin served on the boards of the Ditchley Foundation of Canada (Chair), the Accounting Standards Oversight Council (ASOC), the Ontario Rhodes Scholarship Selection Committee, the Princess Margaret Hospital Foundation, the Gairdner Foundation, the Perimeter Institute, the Bank of Canada, Empire (Sobeys), Canadian Deposit Insurance Corporation (CDIC), the Business Development Bank of Canada (BDC), BMO China and the Cape Breton Development Corporation.
Kevin earned his BA from Mount Allison University, a Masters in Economics from the University of Manchester and a doctorate in Economics from McMaster University. He was made a Member of the Queen's Privy Council for Canada in 2009, was appointed an Officer of the Order of Canada in 2011, has received 11 honorary doctorates from Canadian Universities, and was awarded the Queen's Golden and Diamond Jubilee Medals for public service.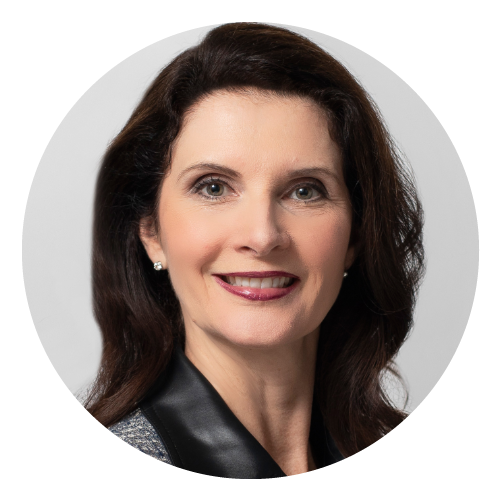 Mona Malone
Chief Human Resources Officer and Head of People & Culture, BMO Financial Group
Mona Malone is Chief Human Resources Officer and Head of People & Culture for BMO Financial Group. As a member of the bank's Executive Committee, she leads and shapes our efforts to fuel our growth strategy with our most valuable asset – our people.
In this role, she is accountable for the People & Culture agenda at BMO, which includes Human Resources, Corporate Communications, the Office of the Chief Executive Officer, BMO Quebec and the bank's corporate university, BMO IFL.
Mona has held roles in human resources and in the business over her 20 years at BMO. She was a Retail Banking Sales Leader at BMO in the GTA and VP Product and Marketing Officer at ePost (a joint venture between Canada post and BMO), in addition to a range of senior HR roles such as CHRO of Canada's Personal and Commercial Banking group and Chief Learning & Talent Officer.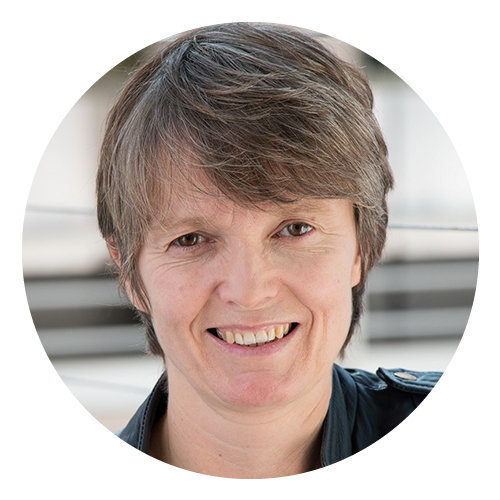 Dr. Mary A. O'Sullivan
Dr. Mary A. O'Sullivan is Professor of Economic History at the University of Geneva in Switzerland. Her research focuses on the history of capitalism, with particular attention to enterprises, industries and financial institutions, as well as the history of economic thought with regard to profit, finance and capital. Her most recent book, Dividends of Development: Securities Markets in the History of U.S. Capitalism, 1866-1922, was published by Oxford University Press in September 2016. Dr. O'Sullivan was a Fellow of the Wissenschaftskolleg zu Berlin for 2016-2017, she served as the president of the Business History Conference in 2017-2018 and she is a Research Member of the European Corporate Governance Institute. She is currently working on a project on the history of profit – see "The Intelligent Woman's Guide to Capitalism," Enterprise and Society, vol. 19, no. 4, Winter 2018 – as well as the history of the Great Depression of the 1930s (see "Eine historische Fiktion," Spiegel Geschichte, Ausgabe 5, 2020, 134-140).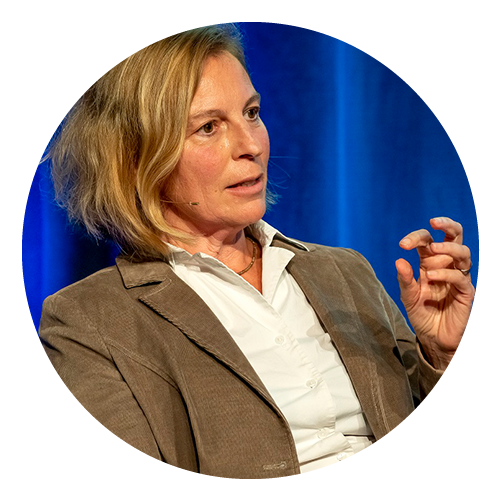 Dr. Andrea H. Schneider-Braunberger
Dr. Andrea Schneider-Braunberger has been the CEO of Gesellschaft für Unternehmensgeschichte (GUG: Association of Business History) since 1996. Located in Frankfurt, Germany, GUG acts as a platform for connecting academia and business in the field of business history by offering workshops, conferences and journals, etc., as well as being a consulting firm specializing in research, business history and the creation of innovative corporate archives. In addition, Dr. Schneider is a past president of the European Business History Association (EBHA). She currently serves as a member of the board of trustees of the Historical Museum of Frankfurt, Germany. Dr. Schneider has co-authored more than 100 research projects in her capacity at GUG and helped create a significant number of company archives. She is also the author of numerous books, mostly in the field of banking history and family firms. Her latest book, co-authored with Stephanie Tilly, analyzes the history of a family-owned bank: Alles mit Bedacht? 225 Jahre Bankhaus C.L. Seeliger (2019, Joh. Heinr. Meyer GmbH). Dr. Schneider's current research interest focusses on the uses of the past in family firms and the firms' resilience, especially in times of crises.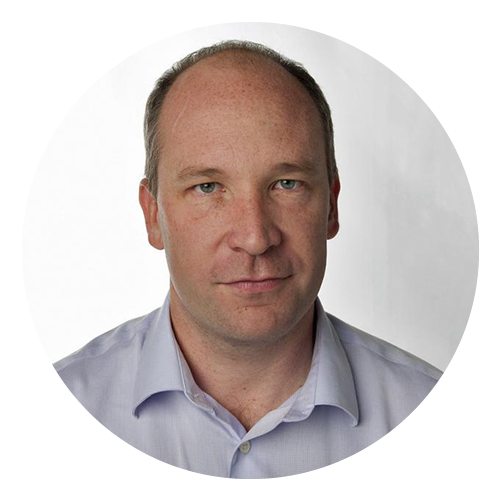 David Walmsley
David Walmsley is The Globe and Mail's 12th editor-in-chief. He was appointed in March 2014, having previously served as Managing Editor. Under his editorship, The Globe and Mail has won the annual Michener Award for meritorious public service journalism three times as well as dominated the annual National Newspaper Awards.
The Globe and Mail won the global award for best data journalism in 2017 for its seminal investigation Unfounded.
David is a member of the World Editors' Forum of the World Association of Newspapers, a delegate to the World Economic Forum Davos, the creator of World News Day, a global day of action explaining the impact of important journalism and the most recent past chair of the Canadian Journalism Foundation.
In 2019, he co-curated in Toronto a two-day symposium Shooting War involving the world's most important conflict photographers. David is now working with Professor Anthony Feinstein (University of Toronto) to devise the world's first Moral Injury scale for journalists.
David sits on the advisory board of the digital media zone at Ryerson University and is a board member of the Canadian Children's Literacy Foundation.