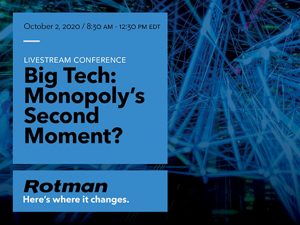 2 October 2020 | Online Conference
The digital behemoths of the 21st century are increasingly viewed as the new monopolies. How do we create policies that balance the needs of innovators, consumers, and national jurisdictions?
Learn More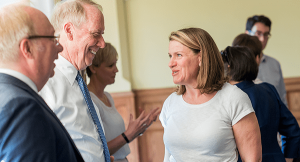 24 May 2018 | Roundtable, Belfast, UK
How will firms, markets and regulators respond to the emerging challenges and opportunities of the 21st century information revolution? Can we draw on historical precedents to help guide us?
Learn More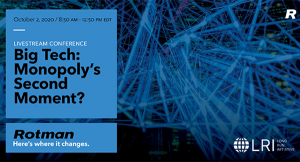 On October 2, 2020, LRI held its first online conference: Big Tech: Monopoly's Second Moment? The Evolution and Trajectory of Government Policy and Corporate Strategy.
Learn More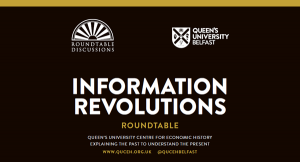 The following article is a summary of the Information Revolutions
Roundtable held at Queen's Management School, Belfast on 24 May 2018.
Learn More