Economic Development & Productivity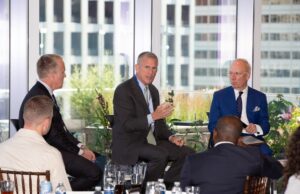 A day of discussion on the events and cycles underpinning risk with keynote guests General Stanley McChrystal, former Director of the Joint Chiefs of Staff, Professor Juliette Kayyem, Belfer Senior Lecturer in International Security at Harvard's Kennedy School of Government, and leading international economist Dr. Nouriel Roubini of NYU's Stern School of Business.
See Event Details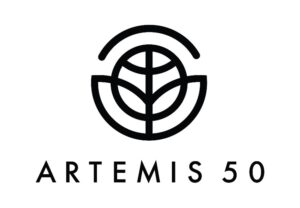 June 2023 | Montreal, QC
An in-depth discussion on Environmental, Social and Governance matters with keynote guests the Right Honourable Stephen J. Harper, 22nd Prime Minister of Canada, Emmanuel Faber, Chair of the International Sustainability Standards Board (ISSB), and Professor Geoffrey Jones, the Isidor Straus Professor of Business History at Harvard Business School.
See Event Details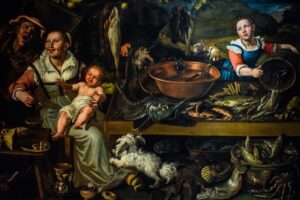 January 2023 | London, UK
A roundtable analysis of the long-run historical view of women's economic activity with a view to informing contemporary issues. Keynote guests included Dr. Amy Louise Erickson, Professor of Feminist History at Cambridge University, and Dr. Jennifer Aston, Senior Lecturer and Director of the Institute of Humanities at Northumbria University.
See Event Details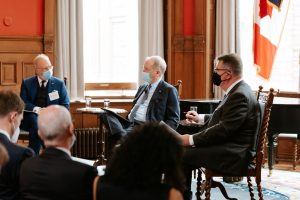 The climate/energy transition has deep implications for resource-based economies like Canada. Our speakers and invited audience were drawn from the senior ranks of the university, public policy and corporate worlds – and all engaged in various dimensions of the conversation. How are we to negotiate this massive transformation of energy regime, keeping in mind not only sustainability, but also material prosperity and social impact?
Read More